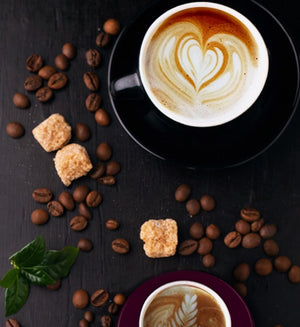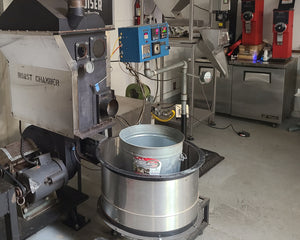 AIR ROASTING IS BETTER
We use an original small-batch SIVETZ Roaster, invented by the founder of air rosting, Michael Sivetz. Traditional drum roasters tumble the beans against the scalding hot metal interior, often burning the chaff (outer husk of the bean), causing it to sometimes smoke and leave a bitterness from the burnt husk.
Air roasters, like our SIVETZ, use hot air continuously pushing through creating a vortez, or a "fluidized bed," giving an even roast to each bean.
LESS CHAFF THAN DRUM ROASTING
Traditional drum roasters can have a variance from one batch to the next, while air roasters are not only more consistent, but leave substantially less chaff. The chaff is the protective outer husk of the bean. It's that paper-like flake you have seen in your grounds. Chaff distorts the flavor of the bean which can change with each batch. This is why air roasted beans are smoother, less acidic, and less bitter.
In other words, our coffee tastes amazing!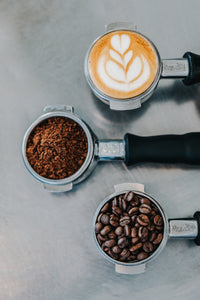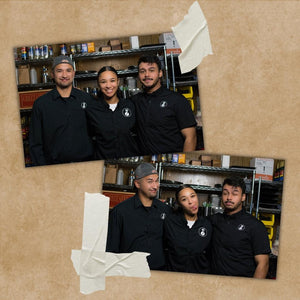 not to mention, we have some awesome people working for us
From our OG's who have been with us for 10+ years growing with our small business, to the newbies who have a passion for coffee and love serving others, we are here to create experiences and memories at your next event.
Have questions? We got answers!

Email: nick@grizzafficoffee.com
Call: (832) 466-332
Get a catering estimate!
Bulk Ordering
Have a lot of clients? Need a cool idea for your bridesmaids and groomsmen? Or do you just want to treat your staff after a good quarter? We offer custom pricing and deep discounts for bulk orders of 8+ bags. You can even choose your grind and either get all one coffee, or one of each. Let us know your needs and we will do our best to fulfill them.
BULK ORDER FORM